What is the FAS Fixed Capillary System?
The hair integration system or FAS system (Follicular Alternative System) is a capillary integration system made by hand and designed specifically for each patient. It is placed attached to the patient's scalp or hair. It is a cosmetic solution for patients with alopecia problems who are not candidates for medical and / or surgical treatments.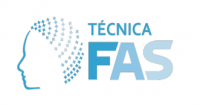 What characteristics do these hair prostheses have?
They are personalized breathable hair prostheses, made with unprocessed virgin hair, which give the patient a very natural appearance and are very comfortable, since they allow the patient to use them for sports, bathing in beaches and swimming pools and sleeping with them.

Its manufacture is handmade and it is done "hair by hair" on a biopolymer base, in the same way that hair transplants are performed, which is why it has such a natural result.
What differentiates them from traditional wigs?
1) NATURE: Not only because they are tailor-made for each patient and are made of natural hair, but also because they are made on a base that perfectly simulates the patient's skin and scalp, unlike traditional wigs.

2) COMFORT: They are fixed to the person's scalp. In other words, the patient can lead a totally normal life and it is not necessary to remove the system to perform activities such as showering, sleeping, playing sports, bathing in the sea …
What is needed to make the prosthesis?
A measurement of the area to be covered is required first. For this, molds are made of both the area to be covered and the skull of the patient. Once the shape and surface to be covered are well defined, a sample is taken from the patient's hair that will be used to make the hair prosthesis with natural hair, totally personalized with the patient's hair type and anatomical shape: color, undulation, texture, density, etc. In turn, for greater safety, allergy tests are carried out on all the components of the capillary system.

After carrying out this study, it will take approximately 3 months for the FAS system to be manufactured (handcrafted manufacturing in Italy).

Once the prosthesis is received in the office, the stylist / hairdresser will adapt the system's haircut to that of the patient, according to the haircut that best suits or wishes him.

The removal and change of the FAS system will be carried out every 4-5 weeks, depending on the tolerance of each patient, for washing the scalp and subsequent repositioning. These replacements consist of removing the system in its entirety, removing residue from the patient's scalp and carrying out a conservation treatment of the FAS system. Then it is implanted again. These replacement sessions are usually used to carry out a hairdressing session (this maintenance session usually replaces the visit to the hairdresser).
In which patients can it be indicated?
As it is a personalized and artisan technology, the FAS system can be adapted to different situations of alopecia, although before considering its use in a patient, an adequate assessment by a trichology expert is necessary to see the suitability of this system in each particular case. Its main applications are:

Scarring alopecia in which hair transplantation is not an option, as in the case of extensive fibrosing frontal alopecia, extensive lichen planus abutment, extensive discoid cutaneous lupus, etc.

Total and universal alopecia areata or very extensive forms resistant to medical treatment.

Extensive androgenic alopecia (common baldness) in both men and women when the grade is advanced despite medical treatment and cannot be resolved with a hair transplant.

Alopecia secondary to external aggressions, such as alopecia due to chemotherapy and alopecia due to radiotherapy. Also alopecias secondary to scars from surgery or accidents
1. Take of measures (process of about 2 hours duration)
2. Plaster cast of the patient's head
3. Digitized mold parameter taking
4. Reproduction of mold in 3D printer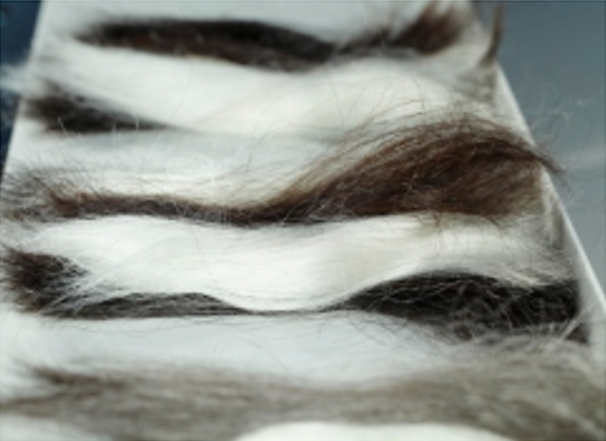 5. Selection of natural hair with the same characteristics of the patient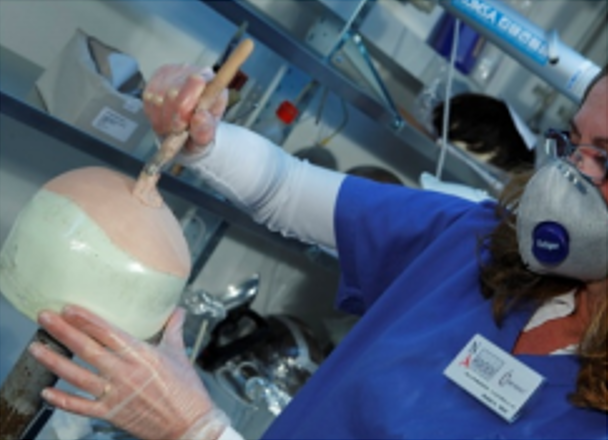 6. Manufacture of synthetic leather with the same characteristics of the patient (color)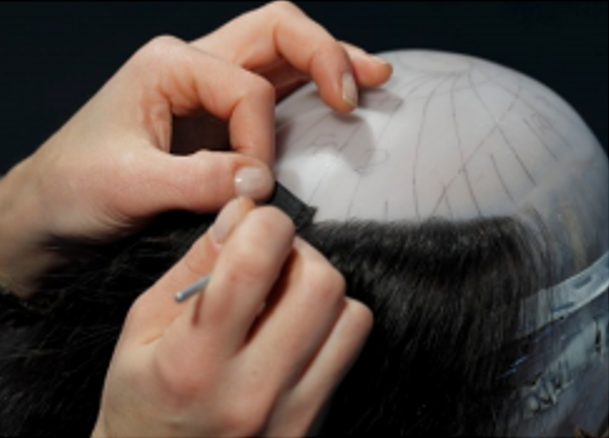 7. Implantation of natural hair by hand on artificial skin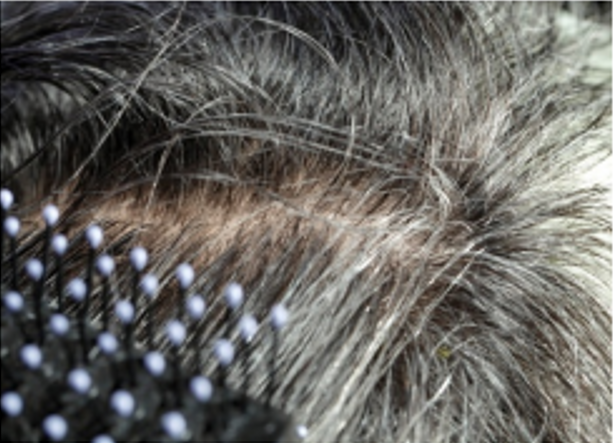 Application on the patient
It is usually carried out 4 months after the measurements are taken, which is the necessary manufacturing time. For the first application, it is carried out in the specialized medical center, which has a Stylist who will finish the work through the cut and styling of the Hair System.
Tips for maintaining your hair prosthesis
1.-  It is recommended to use the specific maintenance products of Cesarre Ragazzi to guarantee a good preservation of the Capillary System
2.- It is recommended to have two capillary systems in order to be able to alternate them and the wear will be less, guaranteeing a durability of 3-4 years.
3.-  Depending on the use, the capillary system may require factory maintenance every year or year and a half to restore it and return it to its original optimal qualities, which may have been damaged by environmental conditions, general use or specific activities carried out by the patient.
After the appointment with Dra Pérez I had it clear. To my surprise, the price was in line with the budget I was handling and the clarity of her explanations and the confidence she transmitted to me, dispelled any doubts. Four months have passed since the intervention and the results have been unbeatable. Thanks to the entire team and especially to the doctor for her kindness and good work. Recommended 100%